Now that Halloween is over, we can start thinking about Christmas. Our social calendars are filling up: work dos, family gatherings, winter holidays away, New Year's Eve parties. And that means we need to get our party wardrobes looking fabulous. Whatever the occasion, we all want to look and feel great.
For many of us, a perfect outfit means a gorgeous dress first and a pair of shoes second. But, for me, growing up in Poland with Size 43 feet, I always had to begin with my shoes first!
I was the youngest of three sisters, so there was always something in their wardrobes I could borrow to wear. But when it came to shoes…well, even my dad's feet were two sizes smaller than mine! I could rarely find a perfect pair of shoes to finish off my outfit. Finding anything nice in a size 43 back in the 90s was difficult and, when I did manage to find something in my size, it was often something unusual and different to what was currently available in shoe shops in "normal" sizes. So, I always ended up wearing very simple clothes in order to balance the more unusual-looking shoes.
This season, I've made sure that Low Heels has a fabulous selection of going-out shoes to polish off every outfit – whatever the occasion, and whatever your shoe size. From sparkly party flats to glittery ankle boots and high-heeled pumps, we can help you tick your festive party outfits off the endless to-do list.
If you don't have a glitter pair in your wardrobe, then now is the best time to get some – the festive season is the perfect excuse to wear sequins for breakfast, lunch and dinner.
Glitter footwear from Miu Miu, Jimmy Choo, SW and other big names has been on the catwalks for a few seasons now.
At Low Heels we have something super sparkly for everyone. My personal favourites this season are the sparkly Alicia pumps, which are made with a specifically positioned block heel to give optimal support to larger feet. If you want something super bold, then check out Amelie: in bold red, these ankle boots will put the wow factor into a Little Black Dress. If it's flats you're after, look no further than our jewelled Star ballerinas, which prove that flats can be every bit as glamorous as a pair of stiletto heels.
Handmade by our experienced team, they are all designed to be comfortable enough to dance the night away in and are specially cut and crafted to flatter larger feet. Most are made to order, so you can change the colour, add or remove accessories or decide on a different heel to make sure your shoes make your outfit even better, rather than ruining it!
Get in touch to let us know how we can help you get your party-season look sorted – stylishly, and simply.
Party styles (Aria, Star, Alicia, Amelie, Luna, Pretty)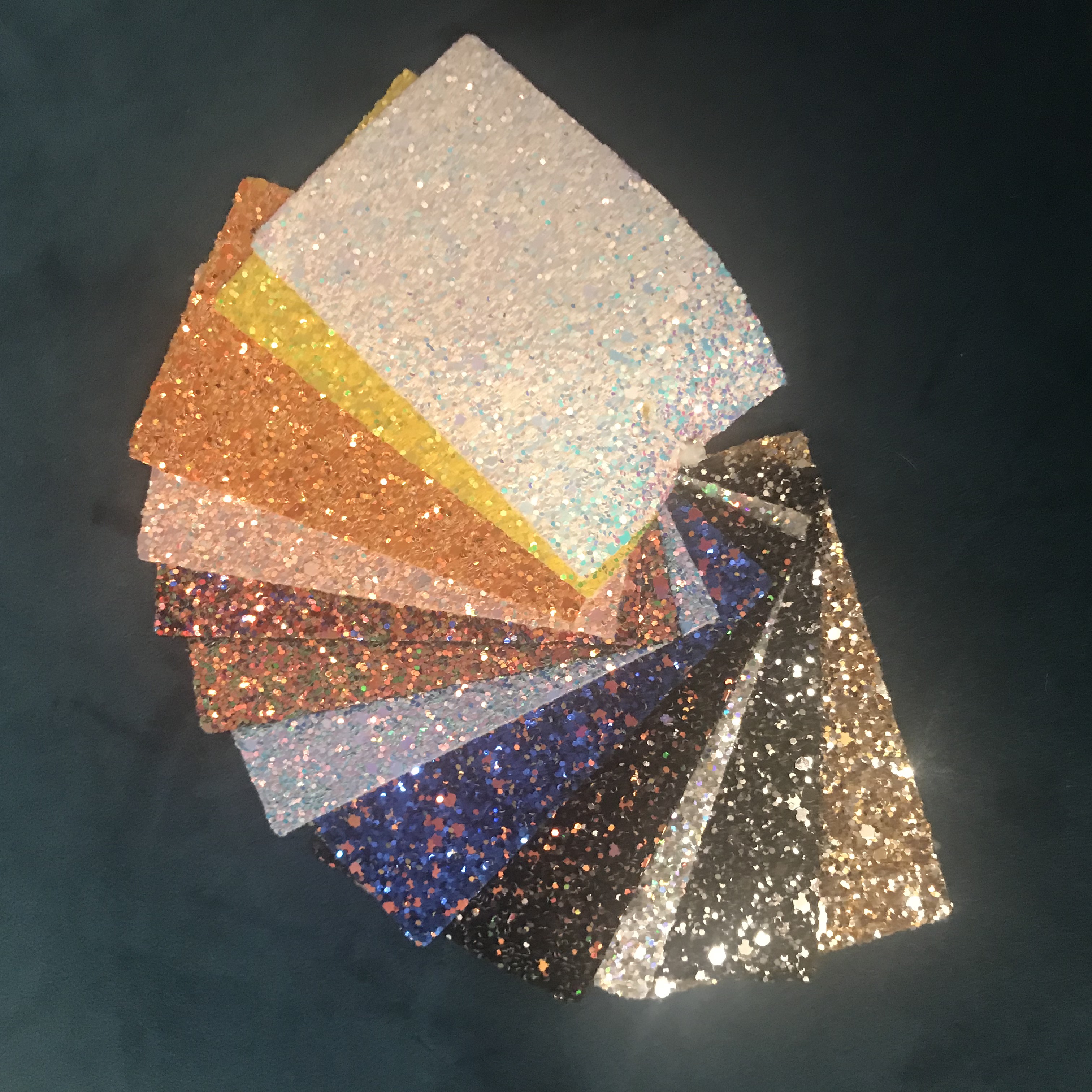 Glitter colour choice